| Last Update:
New Spartan Health Guidelines (MudGear Insider)
In this MudGear Insider Alerts for week of 5/18/2020…
Unbreakable CEO

Ultra-Virus II

First Race Back

Another Chase Show
1) UNBREAKABLE CEO
Unbreakable CEO is a look into the Spartan world like we've never seen before.
Spartan's new "Unbreakable CEO" web series gives a behind-the-burpees look at how founder Joe DeSena stays "on brand" 24-7. In episode 1, he was attending an event in Sparta, Greece, with celebrities and dignitaries who were dressed to impress. Meanwhile... "Hey, who's that nut wearing a hoodie and carrying a kettlebell to this suit-and-tie event?" That would be Joe.​
The event was hosted at a luxurious hotel and spa. So, Joe played nice and tried to enjoy the spa treatment the host had arranged for him. The phrase "fish out of water" comes to mind. As Joe explains it, "This isn't me… For me, relaxing is carrying a rock up and down the mountain early in the morning." Sounds fun.
Most of episode 1 was filmed in March, and the episode ended with Joe needing to get home as President Trump had just announced the first Covid 19 travel band. The preview for episode 2 shows Joe starting to stress as his world (as well as all of ours) gets turned upside down.
Unbreakable CEO is a look into the Spartan world like we've never seen before.
2) ULTRAVIRUS II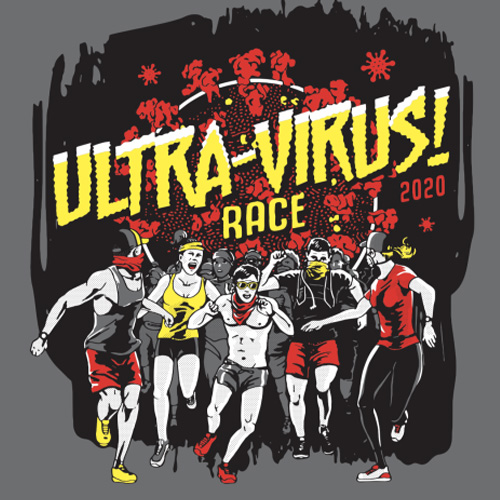 Are you sad you missed out on the recent virtual race explosion? You're in luck. Obstacle Racing Media's Ultra-Virus II is going down May 30 at a park, loop, neighborhood or field near you. The concept is simple. Run as many 5 mile laps as you can in 12 hours. Alright, there's a lot more to it than that, but nothing you can't handle. Go to ORM to read the deets, and get familiar with Strava and Zoom in advance (if you're not already).
BTW. There will be cash prizes for the fastest man and woman as well as gear for second, third, and the most vertical gain. There's also enough MudGear for all of the winners.  
3) FIRST RACE BACK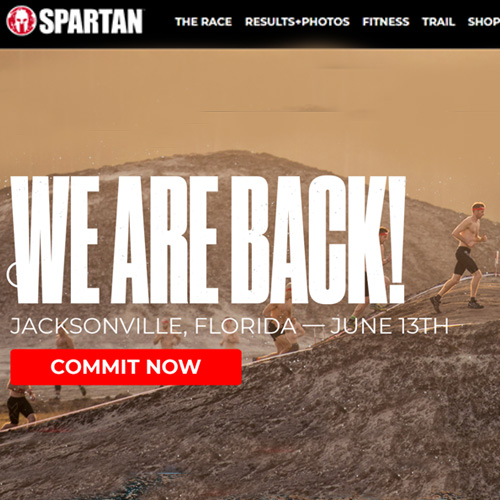 There's that old saying about the dog who loved chasing cars… until he finally caught one. The point is we think we know what we want until we get it. Take, for example, everyone who's been aching to see races back on the calendar. Well, Spartan announced reopening on June 13 in Jacksonville. Then, the world said, "Uh, do what?"
We've heard some spirited debates about whether it's wise to organize such a large gathering. The real question is whether new Spartan health policies will be effective… or even enforced. Will the same volunteers who let burpees slide or give second (sometimes third) chances at the spear throw be in charge of enforcing safety standards? God, help us.
Most of the new safety measures involve how the event is organized, and don't require much from participants. Racers are requested to wear a face covering in the festival area while not on course. Also, don't be surprised if shifting start times is difficult as each race heat will be small… with considerably less in the waiting corral. 
4) ANOTHER CHASE SHOW
It seems like only yesterday, we were awaiting the unveiling of LeBron James's
Million Dollar Mile, the urban obstacle-themed chase competition. The show was loaded with familiar and successful names from the obstacle course racing world including Faye Stenning, Isaiah Vidal, Orla Walsh, Rebecca Hammond, Robert Killian, Veejay Jones and Hunter McIntyre. It was on a major network (CBS) during prime time. Oh, and did we mention LeBron James? Surely, this would be a hit… until it wasn't. After only two poorly-rated episodes, the show was moved from Wednesday nights to Saturday nights before moving again and again. Needless to say, the show wasn't picked up for a second season.
After what can only be considered a bomb, you wouldn't expect another chase-themed competition show for quite a while. Well, think again. Ultimate Tag is set to premiere May 20 on Fox. Again, contestants will attempt to reach their assigned destinations without being tagged by the cast of athletes. However, this time, the chasers are from the parkour/freerunning community… not OCR. Another difference is that the chasers are playing over-the-top characters (think American gladiators) instead of relying on pure skill and athleticism to capture an audience. That actually might be the secret to success… especially following The Masked Singer.
Like what you're reading? SIGN UP to receive MudGear Insider Alerts in your inbox. 
---