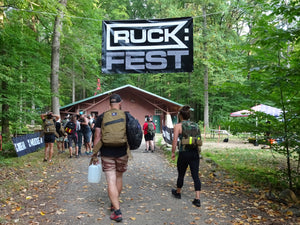 What Makes RUCKFEST Special?
★★★★★

Ruck:Krew was the toughest team-based event I've participated in, also very well executed!!

Crystal Overstreet

Utica, New York
★★★★★

Ruckfest was my favorite event of 2022. It was unique and challenging. It pushed my mental and physical limits. I will definitely be back in 2023 to compete and have fun all weekend.

Zack Wiz

Monroe, New Jersey
★★★★★

Perfect blend of strength and endurance wrapped into a complete competition of grit!

Alex Hagen-weis

Columbia, Maryland
WELCOME TO RUCKFEST 2023! *****Postponed*****
We wanted to bring a festival of sorts and offer a few different events across 2 days. You can sign up for one event, or all three. See the breakdown below for each event and category. We will have on-site camping available, catering (separate cost), music and vendors on-site. We welcome your friends and family to come watch the events.